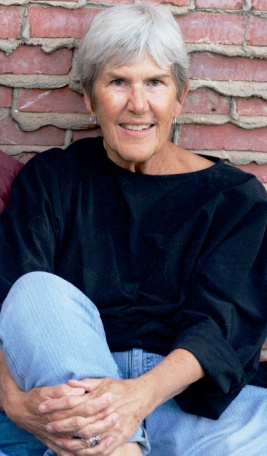 "Art enables us to find ourselves and lose ourselves at the same time."
This Thomas Merton quote is one of my favorite and well describes my art philosophy.
Beginning with an idea, I am never quite sure where it will take me.  The journey can be both frustrating and exhilarating. Water media is exciting in the way it lends itself to the duet of "technical skill" and "happy accident."  My paintings reflect this.  The human figure, I find to be a captivating subject. You will often find it in my work.
I grew up in Denver and was always passionate about the arts.  Thus it was only natural that I major in Art Education at the University of Colorado. Before receiving my Masters at UNM and embarking on my teaching career, I enjoyed my years living, working and studying in Asia, Europe and Mexico. Travel greatly influences my art.
Though I have taught art to students of all ages, I consider MYSELF a lifelong learner.  I delight in creating artworks combining my traditional training and techniques continuously learned in classes and workshops. As a former art teacher, I am passionate about the value of art education for children. I helped found La Mesa Arts Academy which benefits children from La Mesa Elementary School. I was also a long-time board member of Art in the School, a wonderful nonprofit art education organization for children.
Animal welfare is another passion. I was honored with the Bravos Education Award from Animal Protection of New Mexico. It gives me great pleasure to use my art to help Albuquerque's shelter animals. They benefit from the sale of my watercolor cards sold at various venues in the community.
    In Colorado with my loves
In my studio, which is bliss.
For the latest information about my work, follow me on Facebook. If you'd like to be on my email list, just drop me a note below and I'll add you.  Thank you!
Send an email to me here. I'd love to hear from you!